Sieger der TUHH Startup Spirit-Projekte gekürt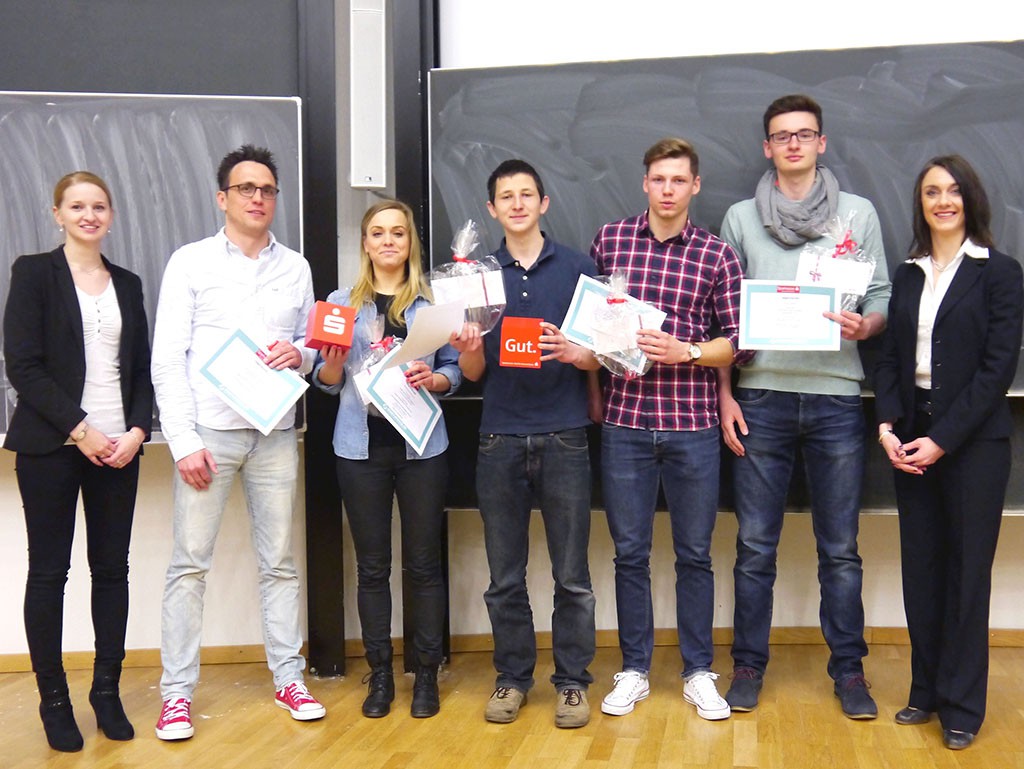 Die von meinem Team untersuchte Geschäftsidee zu "Supercomputing on the Desktop" wurde im Rahmen des TUHH Startup Spirit Praxisprojekts ausgezeichnet.
Auszüge aus dem Newsletter des TUHH Startup Docks:
And the winner is… "Supercomputing on the desktop" von Dr. Christian Janßen (2.v.l.) vom TUHH-Institut für Schifftheorie und Fluiddynamik mit seinem Studententeam (v.l.) Katharina Kharkevitch, Fabian Schwarz, Jan Schekatz und Vincent Mayer.

Beim ersten Durchgang des Startup Spirit-Praxisprojekts setzten sich die Fünf im vergangenen Wintersemester unter 36 Projektteams mit insgesamt 212 teilnehmenden Bacherlorstudenten durch. Hinter ihrer Idee steckt eine Hardware-Software-Kombination, die unter anderem die eigens geschriebene innovative "Elbe-Software" enthält. Diese ermöglicht Kunden, numerische Simulationen in kurzer Berechnungszeit und zu kostengünstigen Konditionen zu berechnen. Im Rahmen der Vorlesungsreihe "Grundlagen der Betriebswirtschaftslehre" hatten Bachelorstudierende am TUHH Institute of Entrepreneurship (TIE) die Möglichkeit Geschäftsmodelle für reale Gründer zu entwickeln.

Als weiteres 'Schmankerl' für die Studierenden stellt Dr. Christian Janßen die Ergebnisse des Projekts im Rahmen des CAE-Forums, der Kommunikations- und Netzwerk-Plattform für Simulationsexperten, auf der Hannover Messe vor.